Who Makes the Farm Work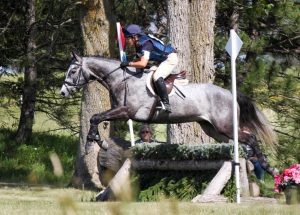 At Quantum Farm we start with a strong foundation of basic riding skills and build to achieve your goals. We specialize in Eventing – the triathlon of the equestrian world, but also have many students who compete successfully in either Hunter/Jumper or Dressage.
Horseback riding is a great way to be active, get outside and gain confidence.  Quantum Farm offers packages for every rider, beginner to advanced; recreational to competitor.
Casey Gillis has been riding and working with horses since she was 11 and has became a competitor with the purchase of her first pony.  An accomplished horsewoman, her riding career includes representing Quebec at the North American Young Rider  Championships in 1990 and 1992 and being named to the Canadian Talent Squad in 1990 and 1998.  She currently campaigns many of Quantum Farms' talented horses, starting them as young horses and bringing them up through the levels.  Her focus is on developing the young horse into a well-schooled animal ready to move on with the right rider.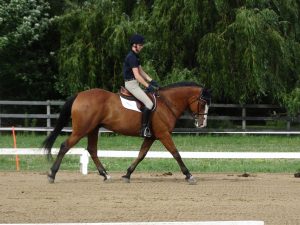 Casey has been coaching for over 20 years, with riders competing from Entry to Intermediate.  In 2006 she coached the Ontario Young Rider Team which won a bronze medal at the NAYRC in the CCI**.  Casey is also an Ontario Course Conductor and is actively involved in developing new coaches.
Holly McEwen has spent her days in the barn since before she can remember.  Riding since the age of 5, she has worked with many top coaches competing with a variety of mounts.  After college, she spent a year in England working with Jane Starkey and Lucy Wiegersma gaining valuable experience about the care and training of elite equine and human athletes.
Holly received her Coaching certificate in 2004 and is working on upgrading.  She currently works with Casey developing the farm's horses and coaching many of the facility's riders at home and at shows, ensuring steady, sane improvement that guarantees a safe and enjoyable experience for the riders and horses.